Key Ranch Estates POA
Membership Newsletter
Here's the current newsletter. If you did not receive your copy, be sure to download and print it from the link below. The newsletter is published 2 or 3 times per year, or as news warrants.
NOTE: In order to view the latest newsletter, you will need Adobe Acrobat Reader. You can go to the following web site and download Adobe Acrobat Reader for free.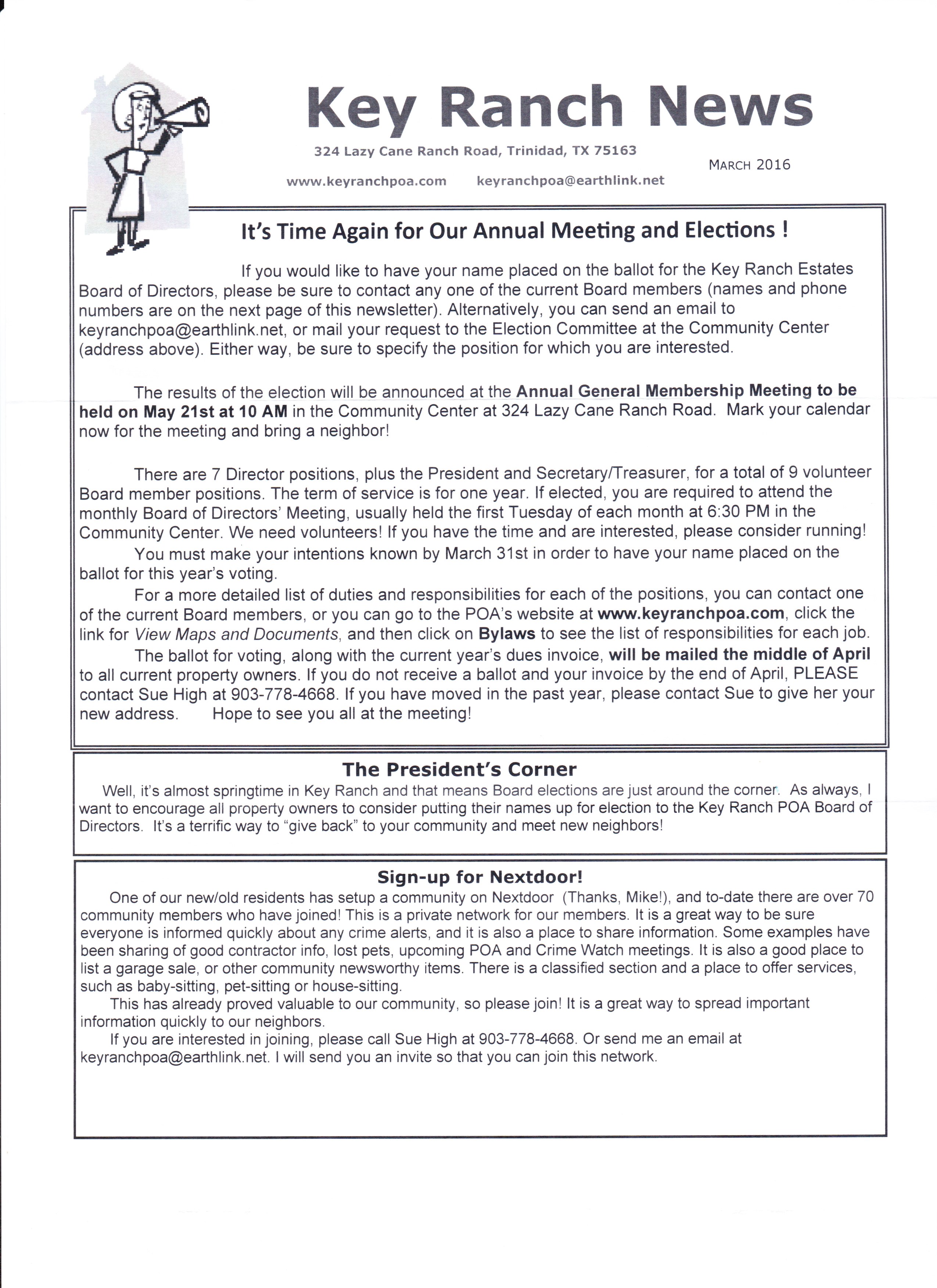 Click here to view newsletter
The newsletter contains news about our community, upcoming events, current financials, and other important information.

If you are not receiving the newsletter, please contact Sue High at 903-778-4668, so that you can be added to the mailing list.

We hope the newsletter will help bring our POA residents together and keep them informed about the Key Ranch community.

If you have a suggestion for an item in the newsletter, contact Sue High at 903-778-4668, or by email .
---
Key Ranch Estates POA * 324 Lazy Cane Ranch Rd.* Trinidad * TX * 75163